Postgraduate Endodontics
Advanced Postdoctoral Education Program in Endodontics
Division of Endodontics - Department of Oral Rehabilitation
MUSC James B. Edwards College of Dental Medicine
Download Application Form (PDF)
Program Overview For Class Commencing June 8, 2020
The advanced postdoctoral education program in endodontics was granted "approval without reporting requirements" by the ADA Commission on Dental Accreditation (CODA), a specialized accrediting body recognized by the Council on Post-Secondary Accreditation, effective September 28, 2017.
The objective of this postdoctoral endodontic program is to develop specialists with a sound academic background on which to base clinical treatment, research, and teaching. As many as three postdoctoral students are accepted for matriculation each year.
Clinical Components of the Program Include
Diagnostic examination

and

testing procedures
Evidence-based dentistry

and

clinical application
Interdisciplinary treatment planning
Odontogenic

and

nonodontogenic differential diagnosis
Emergency

and

pain management
Trauma management
Bleaching therapy
Surgical operating microscope magnification
Initial

and

retreatment nonsurgical therapy
Surgical therapy
Combined endodontic-periodontic therapy

and

osseous grafts
Nitrous oxide

and

oral sedation antianxiolysis
Medically compromised patient therapy
Vital pulp therapy
Pulp regeneration therapy
Pediatric therapy
Post space preparation,

and

post with core buildup procedures
Recall assessment
Digital radiography including CBCT
Case preparation per American Board of Endodontics format
Didactic Components of the Program Include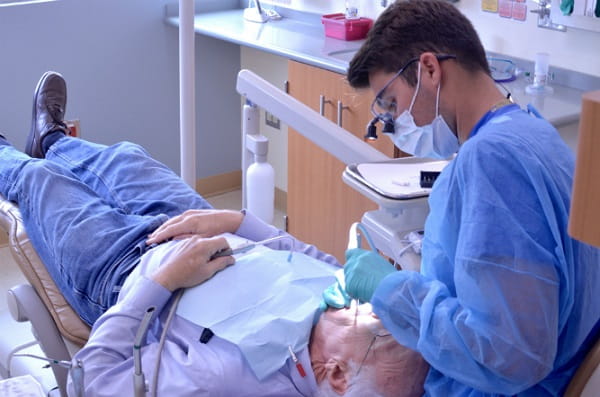 Treatment planning and case review, classic literature and current literature review each occur weekly in seminar format. Additionally, endodontic lecture presentations are presented weekly on a variety of special topics.

Emphasis is placed on training clinicians who are competent in all aspects of endodontics, so that they will be eligible for certification by the American Board of Endodontics. Candidates will also be required to complete an M.S.D. (Master of Science in Dentistry - College of Dental Medicine) program with an additional curriculum of core courses in the biomedical sciences. The curriculum is flexible enough to accommodate candidates desiring private practice as well as those interested in academics and research.

The M.S.D. program is completed simultaneously with the clinical Certificate program, and there is no option for a Certificate only program. The combined M.S.D. and Certificate program is twenty-six (26) months duration and is the only track available. New students are expected to begin their program on June 8, 2020 and no provision is made for other than full time participation in the postdoctoral endodontic program.

A research project culminating in defense of a thesis is mandatory; and preparation of a manuscript suitable for publication in a peer reviewed journal is strongly recommended. Copies of the MUSC clinic and student policies are available to the applicant upon request. The postdoctoral endodontic student will be on emergency call every sixth week. All students are required to provide their own laptop or tablet, with only contemporary models being acceptable.
Admission Criteria for the Postdoctoral Endodontics Program
Applicants must have earned a dental degree from an accredited US or international dental school. Official transcripts are required directly from the dental school and must include the applicant's class rank. Transcripts should also be requested from all undergraduate and graduate colleges or universities attended and sent directly to MUSC.
At least three (3) letters of recommendation should be requested. One of these letters must be submitted by the Dean from the applicant's undergraduate dental school. All letters should be sent directly to MUSC, with a business card attached to the recommendation and the sealed outside flap of the envelope signed by the sender.

US Applicants: National Dental Board Examination (NDBE) Parts I and II scores are required from graduates of US dental schools applying to the program and must be sent directly to MUSC from the Joint Commission on National Dental Examinations (JCNDE). For applicants who are in their final year of dental school, the NDBE Part II scores must be sent directly to MUSC as soon as they become available.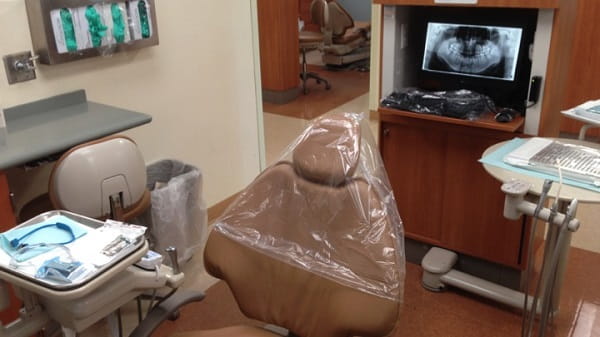 International Applicants: National Dental Board Examination (NDBE) Parts I and II scores are required from graduates of international schools applying to the program and must be sent directly to MUSC from the Joint Commission on National Dental Examinations (JCNDE). All international transcripts must be accompanied by a WES or ECE (Educational Credential Evaluators, ECE) course evaluation report. Applicants are required to demonstrate oral and written proficiency in English (TOEFL or IELTS exam results). The MUSC institutional code is 5407. In addition, a one year US post-dental educational experience (fellowship / preceptorship) is required.
It is the policy of the Medical University of South Carolina not to discriminate on the basis of race, creed, national origin or sex in its admissions, employment, and other educational activities and programs.

The application and all supporting data are to be sent to the contact address listed in the beginning of this document. Once received, the application and all associated documents become the property of MUSC and cannot be returned. Applications may be submitted beginning April 29, 2019 through the application deadline of June 21, 2019 for matriculation into the program beginning June 8, 2020. Although not required, a preference will be made for those candidates that have completed and AEGD or GPR program and/or has had additional clinical experience. Applications and supporting data must be complete for consideration. Early submission is strongly recommended as applications are evaluated when complete. Qualified applicants are invited for interview at MUSC. Please contact Dr. Uma P. Nair with any questions.

The MUSC postdoctoral endodontic program does not participate with ADEA PASS or Match programs.
Fees, Tuition, Program Costs, & Personal Living Expenses
Summary of Yearly Financial Obligation: (Approximately US $90,000.00)
All MUSC fees, tuition, and program costs are approximately US $65,000 per year. This does not include personal living expenses that are estimated to be US $25,000 per year.
U.S. Applicants
One time Nonrefundable Acceptance Fee (US $1,000.00)
Following interview, applicants offered a position in the College of Dental Medicine postdoctoral endodontic program are required to submit a letter of intent

and

nonrefundable acceptance fee of US $1,000.00. The acceptance fee is deducted from the first year's program costs.
One time M.S.D. Supplemental Application / Matriculation Fee (US $580.00)
Prior to enrollment, MUSC requires submission of an online Supplemental Application

and

fee of US $95.00 for the M.S.D. program.
Prior to registration, the Office of Enrollment Management requires submission of an Applicant Response Form

and

matriculation fee (US $485.00).
Annual Expenses (Approximately US $65,000.00)
MUSC has an M.S.D. annual assessment of US $9,400.00.
Tuition for the M.S.D. program is US $4,600.00 per year.
Program Costs

Postdoctoral endodontic program costs are US $50,000.00 per year billed in equal installments biannually (July

1st

and

January

1st

).
A surgical operating microscope

and

all other necessary patient related equipment, instruments

and

supplies are provided by the program costs.
Expenses for periodic designated professional meetings

and

CE courses are also included in the program costs.
Personal Living Expenses (Approximately US $25,000.00)
Personal living expenses are estimated to be US $25,000 per year.
Residents can expect total annual costs to approximate US $90,000.00 per year.
Financial aid is available for enrolled US Applicants to cover all fees, assessments, tuition, program costs, and personal living expenses. Following registration, a MUSC Website link may be accessed to complete application for federally subsidized funding.
All residents will be required to purchase either a laptop or tablet. Only contemporary models will be acceptable.
International Applicants
In addition to the US Applicant fees, tuition and program costs, there is an International Assessment billed for each academic year. For more information, please contact Dr. Theodore Ravenel.
** All fees, tuition, program costs and personal living expenses are current as of January 2018 and subject to change.