Digital Dentistry
Faculty Overview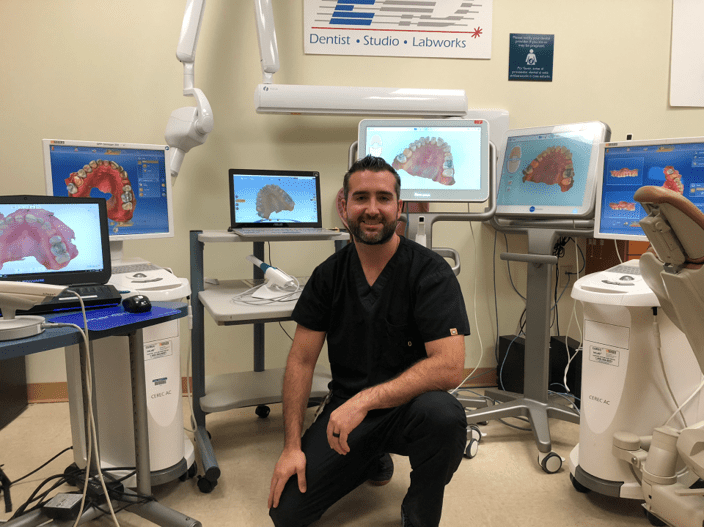 Dr. Walter Renne, DMD is a Professor and Assistant Dean of Innovation and Digital Dentistry at the Medical University of South Carolina. He is the co-director for Digital Dentistry Residency.
He is proficient clinically with the Planmeca Emerald, CEREC, 3Shape Trios, CS 3600,  iTero element and Medit i500. He is active in dental research and currently has several patents including a patent for a platform of long-term antimicrobial dental materials that have revolutionary bond durability components by inhibiting enzyme degradation of the hybrid layer while simultaneously preventing bacterial proliferation. He has also published several studies on scan accuracy and milling accuracy using various systems.
His passion is patient care is  CAD/CAM fabricated conservative adhesive ceramics and 3D smile design.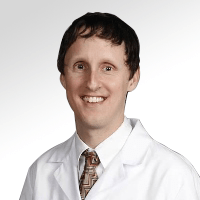 Mark Ludlow, DMD is an Associate Professor at the Medical University of South Carolina College of Dental Medicine. He is the division director implant dentistry and the co-director of the Digital Dentistry Residency.
As a prosthodontist, Mark is actively involved in advanced implant  education and is recognized internationally as a leader in digital implant restorative procedures.
Mark has been a pioneer in guided implant surgery and has helped several manufactures develop guided surgical workflows. He is proficient with the Trios system Planmeca and  CEREC workflows. 
His passion in patient care is implant supported prosthetics fabricated using exclusively digital workflows. 
Program Overview
The Post-Doctoral program in Digital Dentistry is a 2-year clinical program with an emphasis on mastering the latest technology for better patient care. The objective of this program is to develop clinicians with a sound academic and clinical background in digital dentistry with a wide variety of technologies from over 20 different manufacturers. Emphasis is placed on training clinicians who are competent in all aspects of digital dentistry from 3-D guided implant placement and restorations to 3-D smile design and milled ceramics. Candidates will complete either the MSD (Master of Science in Dentistry, College of Dental Medicine, Digital Dentistry Track) This degree requires completion of a research project, a Thesis and defense of that Thesis. The didactic component of the program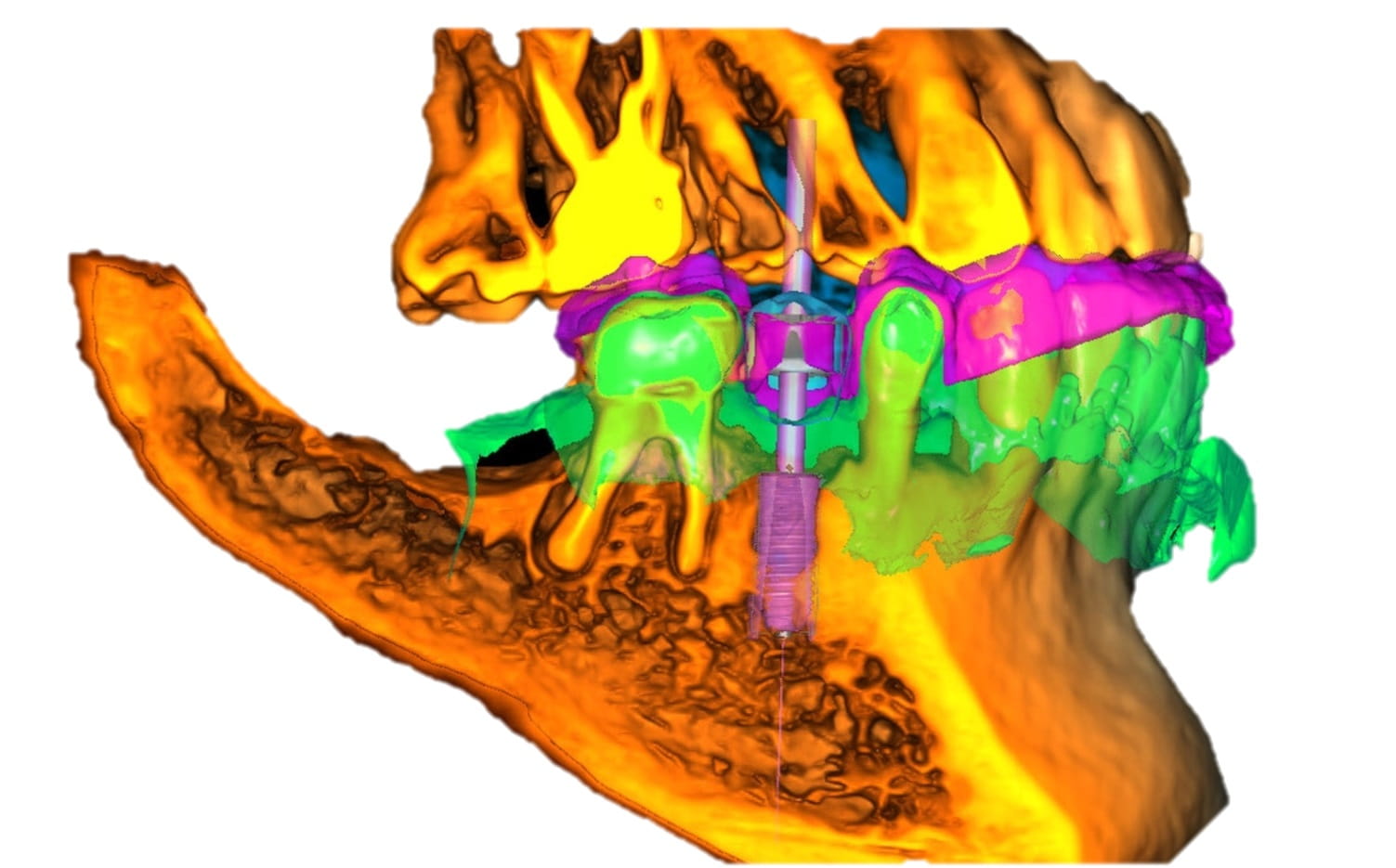 includes treatment planning seminars and literature review seminars one half day each per week in addition to formal lecture courses.The Masters degree program is completed simultaneously with the clinical Certificate program in Digital Dentistry  and there is no option for a Certificate only program. The Masters degree and Certificate in Digital Dentistry program is a minimum of 24 months in length. 
Application
New students begin the Post-Doctoral program July 1, and there is no option for part-time attendance. A copy of the Bloodborne and Infectious Disease policies are available to the applicant upon request.
Applications may be submitted to Walter Renne. All applicants who graduated from a dental school not accredited by the Commission on Dental Accreditation are required to take either the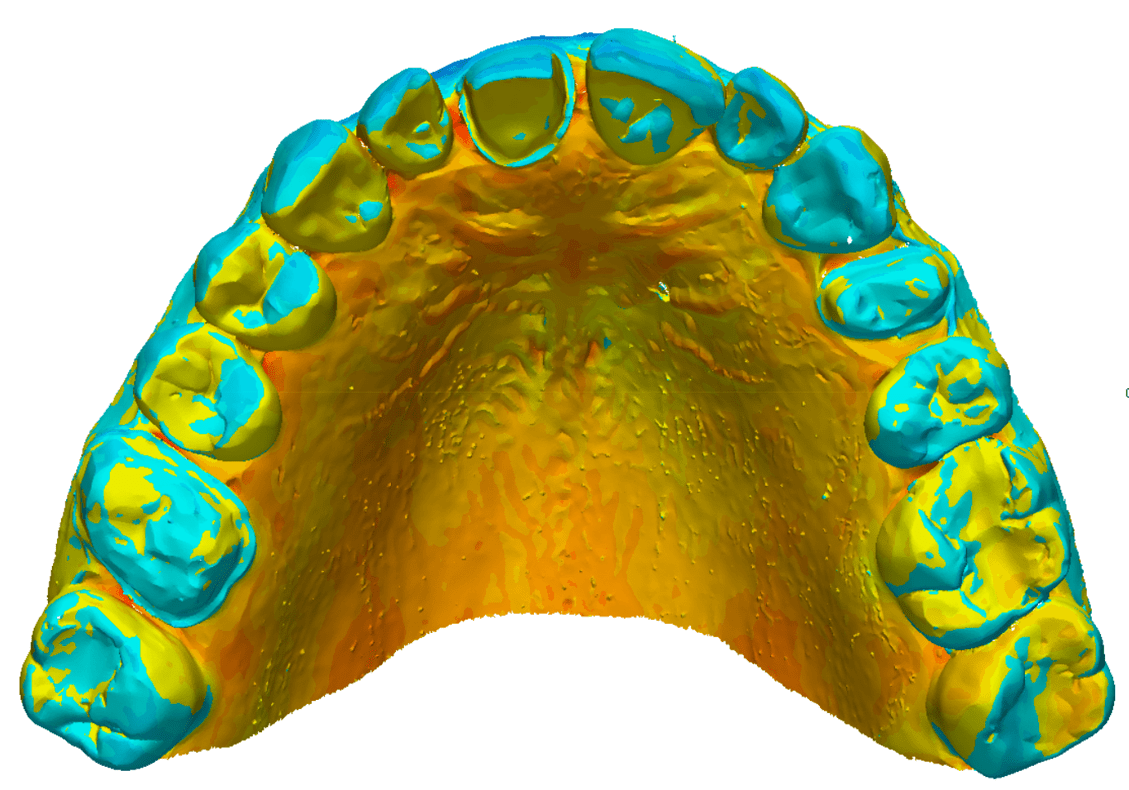 GRE or the Advanced Dental Admission Test (ADAT); applicants may take both exams if they desire but must take at least one. GRE scores taken more than 5 years before the application date will not be accepted.
While not mandatory for applicants from CODA-accredited dental schools, ADAT or GRE exam are still recommended, especially for applicants from schools that do not rank or provide grades.Test of English as a Foreign Language (TOEFL iBT) scores should be sent for international applicants. We do not accept the IELTS test. A minimum TOEFL iBT test score of 92 is required for application consideration. TOEFL test scores taken more than 3 years before application date will not be accepted.
At least three (3) letters of recommendation should be requested. One of these letters must be submitted by the Dean from the applicant's undergraduate dental school. All letters should be sent directly to MUSC, with a business card attached to the recommendation and the sealed outside flap of the envelope signed by the sender.
Content
The MUSC Digital Dentistry Residency is focused on synergistically applying the latest technology available for advancing patient care. 
Components of the program include:
Digital Implant Planning
3-D Printing, Resin and Metal
CAD/CAM Design on multiple software systems (3shape, Exocad, Planmeca, CEREC, Meshmixer)
3-D and 2-D Smile Design
Milling
Guided Surgical Implant Placement
Digital Hybrid Fabrication
Digital RPD
Digital Dentures
Chairside Milled Ceramics
Laboratory Milling
Lithium Disilicate, Hybrid Nanoceramic, Zirconia, Printed Resins
Surgical Principles
Prosthetic Principles
Conservative Adhesive Ceramics
Veneers
Digital Impressions with multiple different systems
Research Methods
Literature Review
Evidence-based Dentistry
A research project culminating in defense of a thesis is mandatory; and preparation of a manuscript suitable for publication in a peer reviewed journal is strongly recommended. Copies of the MUSC clinic and student policies are available to the applicant upon request. The postdoctoral endodontic student will be on emergency call every sixth week. All students are required to provide their own laptop or tablet, with only contemporary models being acceptable