The intent of this project is to transform interprofessional education at MUSC so that dental and primary care graduates have clinical competencies, interprofessional competencies, business acumen, and a willingness to serve rural or safety net populations. This predoctoral training grant will help graduates of MUSC to be better informed and more willing to serve a greater portion of our country's population. This will be achieved through four main goals.
Goals for ROADTRIP
Oral health interprofessionalism education at MUSC
Safety net dental practice certificate program at MUSC
Oral health interprofessional training for MUSC primary care students
Hollywood Smiles clinic
Who?
The overall intention of this project is to affect students in a variety of health care studies to improve the quality and access to oral Health care in rural and safety net populations. Such a grand plan will involve the expertise and assistance of many individuals and groups inside and outside of MUSC. Within the Medical University of South Carolina, there are representatives engaged in this project from College of Dental Medicine, College of Health Professionals, College of Medicine, College of Nursing, College of Pharmacy, the department of Interprofessional Initiatives, AHEC (SC Area Health Education Consortium), the department of Instructional Technology, and Faculty Resources. External to MUSC, our community partners include Fetter Health Network, the town of Hollywood, Charleston County School District, and DentaQuest Institute.
Why?
There are a large number of American citizens that do not have adequate access to oral health care. This is largely due to the fact that medical and dental students are not being introduced or educated on these populations while they are in school. The concept behind this project is to increase the acumen for safety net population practice and collaboration between primary care practitioners and dentists; to create a model of interprofessionalism that can be replicated across the entire country.
How?
Each of the four main goals have numerous objectives that need be met to reach the overall purpose of the goal and the grant as a whole.
In goal one, our intention is to improve oral health interprofessionalism education at MUSC among primary care and dental students. We will begin by implementing the Oral Health Interprofessionalism Curriculum Advisory Group (OHICAG). This group will be comprised of experts in targeted academic units across campus, in addition to field experts off campus. The purpose of OHICAG is to assure the competencies recommended in the HRSA report (Integration of Oral Health into Primary Care) for safety net populations are reflected in the education of MUSC's primary care and dental students. Once a campus-wide plan is developed for the needed skills, the OHICAG will work with Hollywood Smiles, and Fetter Health Network to create a sustainable clinical practice to facilitate experiential interprofessional training. Finally, the group will create a mechanism to track the effects on oral health interprofessionalism among the students who complete the program.
In goal two, we want to improve access and capacity for dental care in rural communities through a new graduate-level certificate program in safety net dental practice. The curriculum and syllabi for the safety net certificate program will be guided by the OHICAG through a very thorough process. First the group will complete a competency map to gauge what is already recommended by accrediting and professional organizations. Then additional proficiencies for safety net dental practices will be determined. This will include competencies in clinic, practice management, and behavioral modification. Student focus groups will recommend courses on advanced public health principles, medical-dental safety net infrastructure, oral health policy, and safety net practice management. Initially, this will only be promoted among MUSC dental students with the long-term goal of offering this program nationally to practicing dentists, bachelors prepared hygienists, and dental students at other schools. However, this last initiative still has a great deal of challenges to overcome due to other states requirements.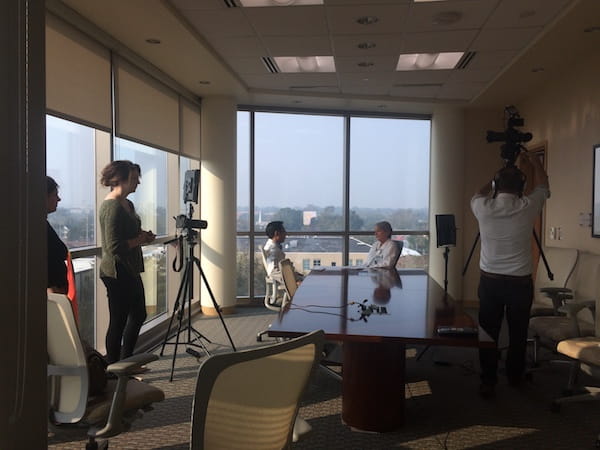 In goal three, the focus of the training is on nurse practitioners, physician assistants, and pediatric medicine programs. We will work to improve access and to oral health care through an oral health interprofessional training portfolio that emphasizes early detection, prevention, and integrated practice models. This is very similar to the safety net certificate program for dental medicine in goal two. OHICAG will map the competencies of the physician assistant program at MUSC, compare it to the HRSA recommendations for preventative oral health, and provide links between the coursework and the recommendations. From there, the OHICAG will develop an oral health interprofessional training portfolio that will be integrated into the primary care programs.
In goal four, the objective was to create a sustainable clinic that can provide primary care and dental students with oral health interprofessional experiential learning. Members of the OHICAG and DPOH will work within the town of Hollywood, South Carolina to provide this type of "field practice" to codify the classroom competencies, and demonstrate the favorable intent for service to safety net populations including people with special Health care needs.
Measures of Success
Increase the number of dental school graduates whose professional purpose includes rural, safety net practice.
Increase the number of primary care graduates who opt for rural practice and can competently integrate preventative oral health services.
Increase the number of primary care and dental graduates who intend to foster interprofessional partnerships in rural, underserved communities.
Funding Source
ROADTRIP is funded through the Health Resources and Services Administration's (HRSA) Patient Protection and Affordable Care Act for a five-year period (Grant Number D85HP28493).